We provide vacationers with clean, comfortable rentals that feel like home — only better hospitality.
Travelling is an age old activity that human beings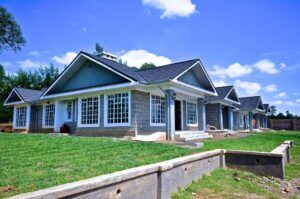 have always been involved. With continued civilization and the world becoming a global village, more and more people are traveling across their national geographical boundaries for business or leisure. Even if you live in a vibrant country or city, have an exciting job and active social life, nothing can replace the unique experiences traveling offers.
Visiting a foreign country opens your eyes to how the rest of the world lives; many therefore return home with a new appreciation for their own country while gaining a broader worldview in the process. Remember, you only live once, so passing up a chance to travel is tantamount to passing up a life-altering experience.
It is however important to note that security and general wellbeing is very high on the list for most international travelers. While the factor of security can be analyzed in different contexts, one of them is the availability of secure and comfortable accommodation. Readily available accommodation or lack therefore has the ability to enhance or even ruin a holiday or business trip experience. In order to ease the pressure that international travelers face in securing accommodation, Likizo Lettings Limited came on the scene.
As a brainchild of two budding entrepreneurs: Joshua Samuel and Jacklyne Obunga Segun, Likizo Lettings Limited was officially registered in 2014 and became fully operational in 2015. This business was conceived out of the owners travelling experiences with regards to the stress of finding ideal accommodation in destination countries but also a realization that income can be generated from letting out places of residence while someone is away on holiday or business.
This business house therefore came on the scene with a vision of offering an online platform for vacation rentals industry. Anchored from the popular and coastal tourism city of Mombasa, Likizo Lettings is committed to bringing travelers and home owners together in order to make their trips easier, convenient and affordable.
The primary aim is to make every vacation rentals reachable to all and sundry from all parts of the world. It is for this reason that Likizo Lettings' business footprint and service stretches across the whole world. The business philosophy is anchored around the principle that every square inch of space matters. Are you planning a trip out of town or abroad for a period of time? Do you know your home can cover all your travel expenses?
Simply by listing your home and get paid for that period of time you will be away. Also, that extra room for your children that is always vacant while they are away at school can really pay their school fees and other bills.
Clients doing business with this fast rising business entity can be assured that quality service comes before revenue. The commission rate is the lowest in the rental industry charging only a service fee to maintain its operations.
With Likizo Lettings, international travelers finally have a reliable and efficient partne
We are sorry that this post was not useful for you!
Let us improve this post!
Tell us how we can improve this post?